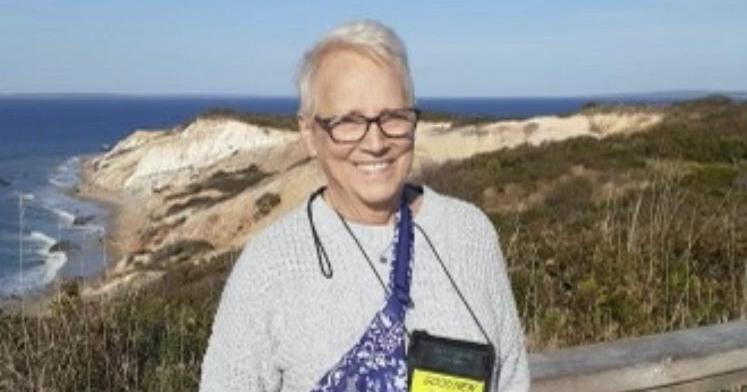 Carla 'Jeannie' Prather | Obituary
"Family", "Little House, Lots of Love" and "Every New Day is a Blessing" are the signs hung in Jeannie Prather's home. Those words and actions meant the most to Jeannie. Sadly, Carla "Jeannie" Prather passed away on Saturday, January 29, 2022. She was at peace as she was surrounded by family and friends.
Jeannie was born on February 11, 1949 in Wheatland to Walter and Marjorie Donnersberger. She graduated from Wheatland High School in 1967. She married her high school sweetheart, Richard Keith Prather, on September 23, 1967, at Wheatland Methodist Church and settled into a new role as wife and mother. While working at different locations, she spent her favorite years as the front desk secretary (aka Wonder Woman and Know-er of All Things) for South Knox High School. She knew each student and relished their energy (and antics). Her office aides were her second children, and she thoroughly enjoyed her time as godmother to many junior and senior proms. During the summer months, you couldn't miss his work at the Knox County Fair. Once retired, you could see her walking and laughing with her best friends and sometimes, very hesitantly, doing water aerobics.
She leaves behind a son, Michael and his wife, Julie (Gegenheimer), of Greenfield; and a daughter, Tricia (Prather) Anthony and her husband, Scott, of Fishers. She also adored, in her words, "two perfect granddaughters," Kelle Prather of Greenwood and Lorinda Kirk of Golden, Colorado. She was also loved by her brother, Denny Donnersberger of Loogootee; and sister-in-law, Karen (Prather) Jordan and her husband, Charles, of Vincennes.
She was predeceased by her husband, Keith, and her parents.
Having lived and worked all her life in Knox County, she was blessed to know and be loved by many. Her granddaughters were laughing because Jeannie couldn't walk through a store or the county fair without stopping and catching up with several friends.
Cancer took her early, but she fought until the end. Everyone who knew Jeannie was blessed and better for it.
Visitation will be held from 4-7 p.m. today at Goodwin-Sievers Funeral Home, 524 Broadway St.
In lieu of flowers, the family asks that donations be made to: South Knox Education Foundation, 6116 E. State Road 61, Vincennes, IN 47591.