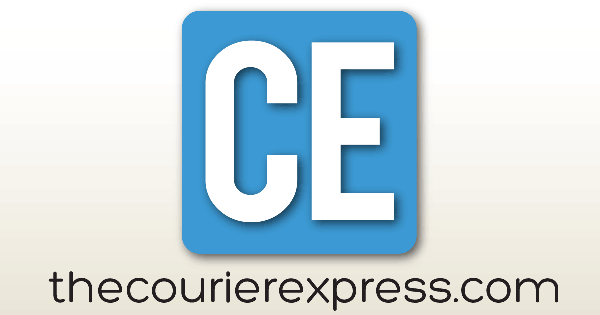 Consultant, sub-committee updates given at Consolidation Committee meeting DuBois/Sandy | News
DuBOIS – The DuBois/Sandy Township Consolidation Committee heard an update from their consultant at this week's meeting.
"Our update is largely contained within the subcommittee updates because that's the bulk of the work that we (the consultants) have done working with each of the individual subcommittees," said Adam M. Shienvold of Eckert Seamans.
He said the consultants have helped guide the sub-committees on various issues that arise and questions that arise with what can be done regarding the amalgamated municipalities.
"On a broader level, we are doing work on debt and financing issues that will apply more broadly to issues related to utilities and municipal authorities," Shienvold said.
The Pennsylvania Economy League, also a consolidation consultant, is working with the finance subcommittee on financial analysis, regarding consolidated budget forecasts and any analysis needed to get through this first phase of the consolidation process.
"Other issues arise daily that we react to and adapt to," Shienvold said. "Our first deliverables, of course, are coming in about a month and a half with our tax analysis, then the management audit that follows and the budgets for next summer."
Also at the meeting, the chairs of the subcommittees provided updates on their group's progress so far:
Chairman Kris Kruzelak, by phone, said the subcommittee was progressing fairly well and meeting weekly. He said he met with consultant Mike Miller of Eckert Seamans, who provided a game plan with more data for the subcommittee to gather. This week, the subcommittee will consider various assumptions for the retirement of officers and the replacement of new officers.
Public Works Subcommittee Chairman Chris Nasuti said the subcommittee has completed code review assignments and these have been sent to Codes/Zoning Subcommittee Chairman Dan Kohlhepp. Nasuti said the group visited public works facilities in DuBois and Sandy Township.
"(We) went through all the garages, equipment, vehicles. We are doing an inventory of all of this right now to determine what equipment can be used by each of our departments," Nasuti said. "We worked on the answers that the committee gave us for the organization of our service and our job descriptions. Our goal is to have written responses for you on department structure, job descriptions, facilities and equipment recommendations at our April 13 meeting, this should give everyone time to review it, to give us feedback and to be able to have a final deliverable to you by this date of June 1st.
Nasuti said hopefully, with all the information provided by the sub-committee, the administration can also figure out what they need for facilities and finance can figure out what to do with their budget.
Fire subcommittee chairman John "Herm" Suplizio, who is also DuBois' manager, said the subcommittee's next task is to recommend the number and location of fire stations.
"We hope to have that for you at our next meeting," Suplizio said. "But that being said, it won't be set in stone because obviously it's hard to predict the future, what the future holds, but we think we have roughly the locations in certain areas, but at the same time, they might not be in the exact same place.
"Also, the third thing is the deployment of equipment," Suplizio said. "We're going to write down what we anticipate the equipment should be. Again, tentative, hard to predict the future, so we'll note that. I think you're going to see a reduction, obviously, for fire stations. You will also see a discount on equipment.
The subcommittee also plans to talk about the budget this week.
"Hopefully at the next meeting we can give you all of our articles," Suplizio said.
Finance subcommittee chairman Joe Mitchell said the group assembled a budget by taking both the township and city budgets and putting them together.
"The two municipalities are slightly different, so our committee placed these posts in similar locations so we could get an honest look at what we were looking at," Mitchell said. "This was reviewed at our last meeting.
"We looked at the tax structures and Gerald Cross of PEL just provided me with a document this week outlining potential revenue sources, taxes … just before this meeting," Mitchell said. "Sent this to the rest of our committee so they can review it. It's a nice light read, I think, 96 pages. This should keep everyone well-informed regarding the tax structures and capabilities we have there, so I anticipate the rules and things going a bit further.
In culminating the budgets, Mitchell said the subcommittee came up with a broad line item of where, if you put the departments together, their budget should sit on day one.
"I think that gives us at least a general starting point in terms of comparing where people would like to be and where we come from," Mitchell said. "And banking and budget coordination, I had discussions, I sat with fire, I went over their budget. I helped the police with their budget and made sure that both used the appropriate figures from past budgets in relation to what they want to put in place.
Mitchell said he had talks with the public works department.
"I think they're definitely…on track to give us some good numbers in a very short time frame, so I'm very encouraged by what the individual sub-committees are going to provide us with. I think we're going to get some good numbers to connect to where we are," Mitchell said.
"I think our only concern at this point is that we want to know our role as the finance committee, if it is one, are we supposed to recommend a balanced budget to the 10 (members of the joint council) or do we have to put together what is given to us by the committees with the help and guidance of what they put together and pass that on to the board? Mitchell said. "Not necessarily balancing it, but letting the councils above us have the power to suggest tax increases, tax cuts, staffing, increases or decreases, that sort of thing.
"We had a bit of directional unconsciousness, I guess, in my committee when we started discussing these things," Mitchell said. "Initially we were trying to stick to current budget lines, then we took a step back and felt like our job was to put together what was provided to us and let the boards above us make the decisions. appropriate financial statements regarding the municipality, whether the sub-committees need to cut budget items or whether they would like to provide for some kind of tax increase or other revenue increases. It does not have to be taxation, it So that's the only concern we had coming out of our committee at this point.
Consolidation Committee Chairman Dick Whitaker said he went to the 10-person DuBois/Sandy joint board meeting Monday with the same question.
"I really think elected officials need to determine how many fire stations we ultimately have, police officers," Whitaker said. "And again, I emphasize, we recommend, that they make decisions. They kind of pushed it back a bit, they wanted us to do it. I still have questions about this. I really think it's the elected officials, rather than us who present, that's what we want. I mean, the finance committee presenting everything and taking it out of the hands of the 10-person committee and making the finance committee a nine-person committee, that we are not elected.
"I think that's something we're going ahead with and trying to get input from our consultants and our attorney on what we should be doing there," Whitaker said. "I'm just a little uncomfortable making too many decisions. It should be the decisions of our elected officials.
This was to be the subject of the executive session (in camera) requested by the committee later in the meeting.
Administration subcommittee chairman Shawn Arbaugh, who is also the township manager, said the group is looking at buildings, in particular, where administration and police will sit at the end of the daytime.
"We got a preliminary drawing from an architect to show what it would look like and actual numbers on the general costs of redoing this building that we're sitting in to accommodate everyone," Arbaugh said. "We are also discussing other options and really evaluating everything at this stage."
The other thing the subcommittee is working on is the contracts, looking at the duration and the impact on the budget.
"(We) really see what we would ideally like to see in these union contracts, so we're going through them pretty heavily right now," Arbaugh said.
Next week, Arbaugh said the subcommittee will work on the codings they received.
Codes/Zoning Chairman Kohlhepp said the group is reviewing all city and township ordinances. He said the goal is to organize and analyze and then make suggestions.