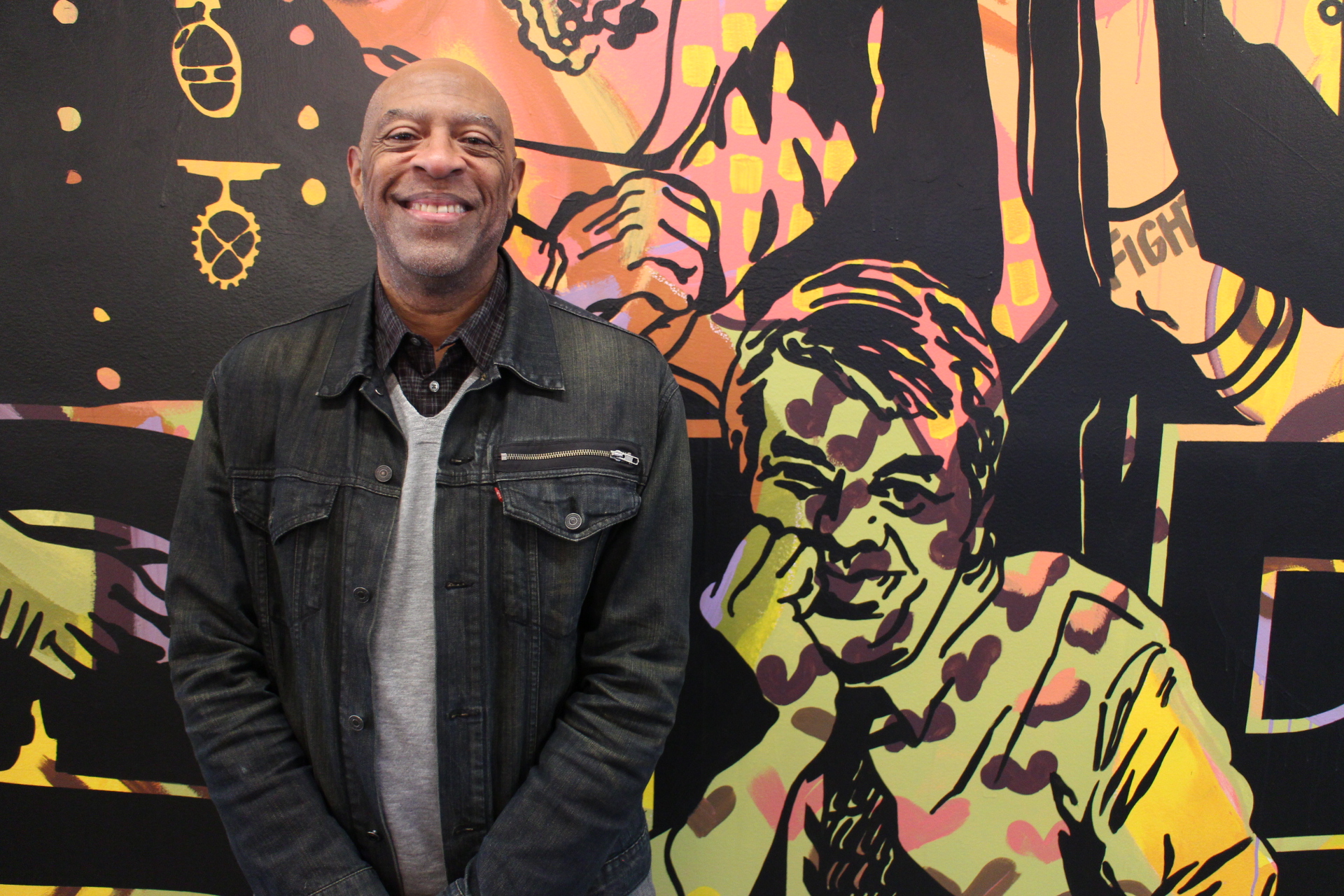 Creative Q&A: Martin Agency's Danny Robinson's quest for a hat-trick
When Adweek named The Martin Agency its 2021 U.S. Agency of the Year, making it one of three advertising agencies in the award's nearly 40-year history to win back-to-back years, Danny Robinson said that he had one thing on his mind: three rounds.
Martin's creative director since mid-2020, when his adjustments to COVID helped win the first of two awards, Robinson said he knew the Richmond advertising giant had to win it a second time, while as he now knows he must. again.
An executive at Martin for 17 years, Robinson was recruited into the company by Mike Hughes, Martin's late creative director and president. Hughes had taken a liking to a 2002 US Tennis Association ad that Robinson had helped create at his previous agency, New York-based Vigilante.
Robinson's Vigilante credits included helping to develop the now-famous Pontiac giveaways on The Oprah Winfrey Show, immortalized by the host's "You get a car!" chorus. At Martin, Robinson's work as Group Creative Director touched on accounts including Walmart, Chevrolet, Tic Tac and Oreo.
After a two-year stint as chief client officer, a new role for Martin that was created just for him, Robinson started in 2020 as the agency's first black creative director when he was named to succeed Karen Costello, his first wife. in the role.
BizSense sat down with Robinson in the weeks following Adweek's announcement in December to discuss his latest role with the agency, why he thinks the company needs to channel his inner Michael Jordan and the origins of his popular "Scoop! There it is!" ad for Geico. The following is an edited transcript:
Richmond BizSense: Congratulations on Adweek recognition – again. Were you surprised to repeat? CEO Kristen Cavallo said you don't all expect to win it a second year in a row.
Danny Robinson: I was. (laughs) I wrote an email in February 2021 about grade repetition. I never sent the email, but the start was about Michael Jordan's hat-trick (with the Chicago Bulls), and I think Jordan is the kind of player who, after winning the first championship, thought only See you next.
I felt the same when we won the first one: I won't care about it in a week; it means nothing to me. I was saddened by this, because I wanted to be able to feel good about it. But I knew a week from now I'd be, "That's great, but if we don't win again, it could be called a fluke or a fluke, or it's 2020 and that doesn't count. " There are so many reasons why it wasn't real. So in my mind we had to win again. And not two years later but just after.
And I feel the same now. We had a staff meeting last week and I stood in front of the agency and said we were going to have to win again, and then my job is to help explain how. I have an idea on how; I won't tell anyone about this idea, because I don't want anyone outside here to know what the goal is.
RBS: Why is the triptych so important?
DR: I know this job. Since I've been here, I've seen great agencies fall. It's scary. I mean very good agencies. I don't mean disappear, but (it's like) the Bulls aren't Jordan's Bulls today. My goal is not to let that happen. And fortunately, I work with people who like to do a good job.
RBS: Recognition Adweek noted some accomplishments over the past year, but highlighted one Martin ad in particular: the Geico "Scoop! There it is!" spot with hip-hop group Tag Team. Some people might think, "That was easy, just throw in a pop culture reference and people will turn their heads." But how that idea is she came and why do you think it worked?
DR: I would say to the person who says this: there are 100 examples of brands taking a pop culture reference from the 80s and 90s and putting it on an ad, and the result is not the same. So it's not that easy, obviously.
This idea started from a campaign that had already been released in the world: "What are you waiting for?" This idea had been sown, and there was really good work. One could have argued that those of DJ Khaled or John Stamos could have taken off in the same way. They did not do it. People loved them, but it wasn't the same as "Scoop". Why this one? Nobody knows.
I have a theory about the timing of this ad. It was in 2020; most brand ads and communications in 2020 were pretty dark: "We're here for you in these tough times," a lot of that COVID-related language, ads with people wearing masks to be responsible. And then there is this advertisement which was pure happiness, at a time when people absolutely needed joy, to be able to smile and laugh.
It was "Soup!" That's it" at the beginning. I think the story is the Tag Team guys said, "What are we going to do with the soup? I don't think that's fair.
RBS: How come you replaced Karen Costello as creative director?
DR: In fact, she was the one who called. She called me and said she was leaving, then she asked me if I would take the job.
I thought about the options: "If not me, who?" And someone (from) the outside, now, probably wouldn't be the best thing. I knew I would have the support of Kristen and (Martin's management), and I hoped that I would have the support of the people under me in the department, I knew I was one of them .
RBS: What was your approach to the role? What new ideas did you come up with and implement?
DR: One of the things I saw that I think made it difficult for us to do our best work was the way the department is structured, the creators work on a lot of things. It's almost never that there's a creative team working on one account and nothing else. As a result, people could bounce from client to client (and team to team).
So, I divided the department into thirds. Each (third party) has an executive creative director, and they have a set of accounts that they are responsible for. They can work within these groups from top to bottom, but what I tried to avoid was moving to another group. The short term is the ability for these creative leaders to really have a line of sight to all working people and to be able to help manage their time.
I think it helped. I always see my job as a bulldozer, to move things out of people's way so they can do their best. That's it and asking the right questions.
RBS: What is your opinion of the Richmond advertising scene? Are there any other shops in town whose work you admire?
DR: Cabell (Harris, of Work Labs). The work that comes out of Work in terms of design is always superior. They accept assignments and always do very good in-depth design. He's just always been good.
And Arts & Letters. I mean, we have an adversary… I like that they came, I like that they opened up shop, because I like rivalries. There is no McEnroe without Borg; there is no Bird without Jordan, and vice versa. I love that they brought a competitive spirit, that we also attract talent to Richmond — not just Martin but Arts & Letters, we bring people here — and I think their success is our collective success. The more, not the happier. The more, the better.
RBS: It sounded like you started saying you had an adversarial relationship.
DR: They are competitors. We're not necessarily looking for the same clients, but we're looking for the same kind of talent, and we want to be the best in town. I think competition makes people better. And we know them. We are friends, we talk to them. We sent them congratulatory notes when they won, they sent us notes.
We are "enemies". We are not adversaries, we are enemies.