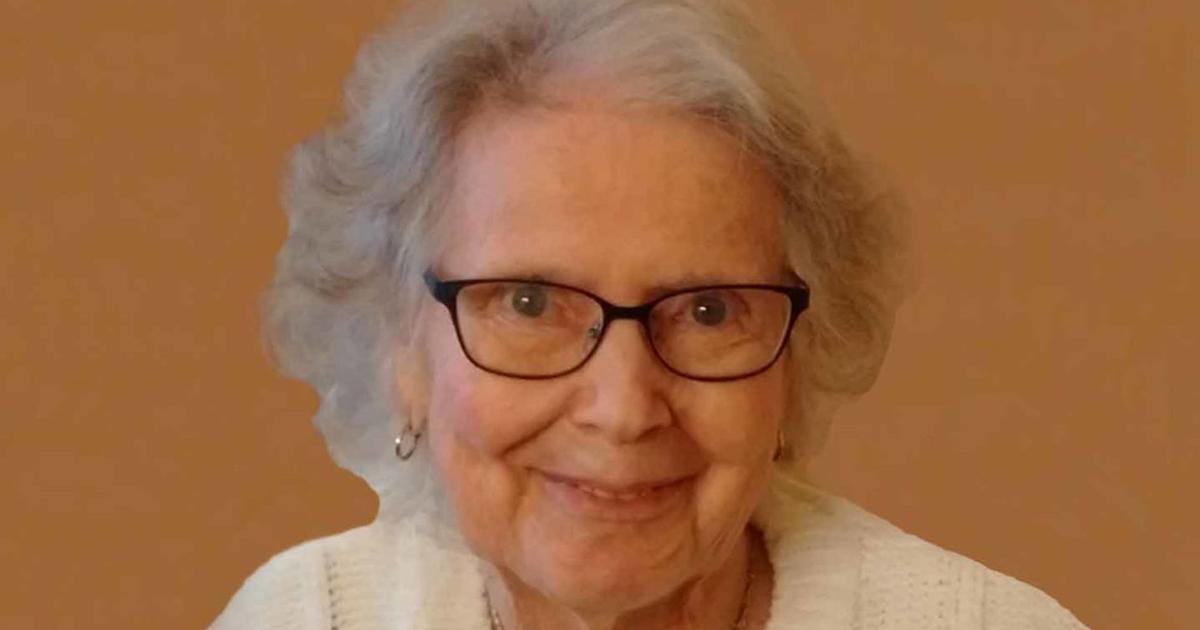 Dorothy O. Stremming | Obituary
LINTON — Dorothy O. Stremming, 91, of Vincennes, formerly of Westphalia, peacefully went to heaven, with her family by her side, on Monday, March 28, 2022, at Willow Manor Nursing Home in Vincennes.
She was born on June 5, 1930 in Carlisle to William L. Sr. and Ruth (Pierson) Gentry.
Dorothy married the love of her life, Vivan E. Stremming, on July 10, 1951.
Dorothy was a member of Grace Gospel Church in Linton, where she taught Sunday School for many years. She was valedictorian of Marco High School, Class of 1948. Dorothy was a homemaker and food service worker for the North Knox School Corp., retiring in 1993.
The family left to cherish Dorothy's memory include two sons, Steven Stremming of Indianapolis and R. Brett (Bev) Stremming of Bicknell; two daughters, Elizabeth (Devon) Roudebush of Bloomfield and Katie (Pat) Black of Freelandville; daughter-in-law, Leah Stremming of Sandborn; four grandchildren, Josiah W. Black, Jordan K. Black, RB (Erinn) Stremming and Matthew M. Stremming; step-grandchildren, Nikki Gibson, Colt (Nicole) Roudebush and Krystle (Zac) Voegel; step-great-grandchildren, Tanner Gibson, Ethan and Evan Roudebush, Lucy Kate, Molly Marie and Tyler Issac Voegel.
Dorothy was preceded in death by her parents; her husband, Vivan Stremming; one son, Michael L. Stremming; three sisters, Catherine L. Clifford, Marjorie H. Bell, and Miriam "Ede" Byers; and five brothers, Cecil Lowell Gentry, William L. "Bill" Gentry, Garland R. Gentry, Robert "Bob" Gentry, and John L. "Jack" Gentry.
The funeral will be held Friday noon at Salem United Church of Christ in Westphalia with Pastor Paul Sweet officiating. Dorothy will be buried in Salem Cemetery in Westphalia.
Family and friends can call from 10 a.m. until noon service time on Friday at the church.
Memorial contributions may be made to Knox County Social Ministries or Pregnancy Choices. Envelopes will be available at the church.
Arrangements and care have been entrusted to the Meng Family Funeral Homes, Anderson-Poindexter Chapel in Linton.
Condolences and memories can be shared with the family online at www.andersonpoindexter.com.