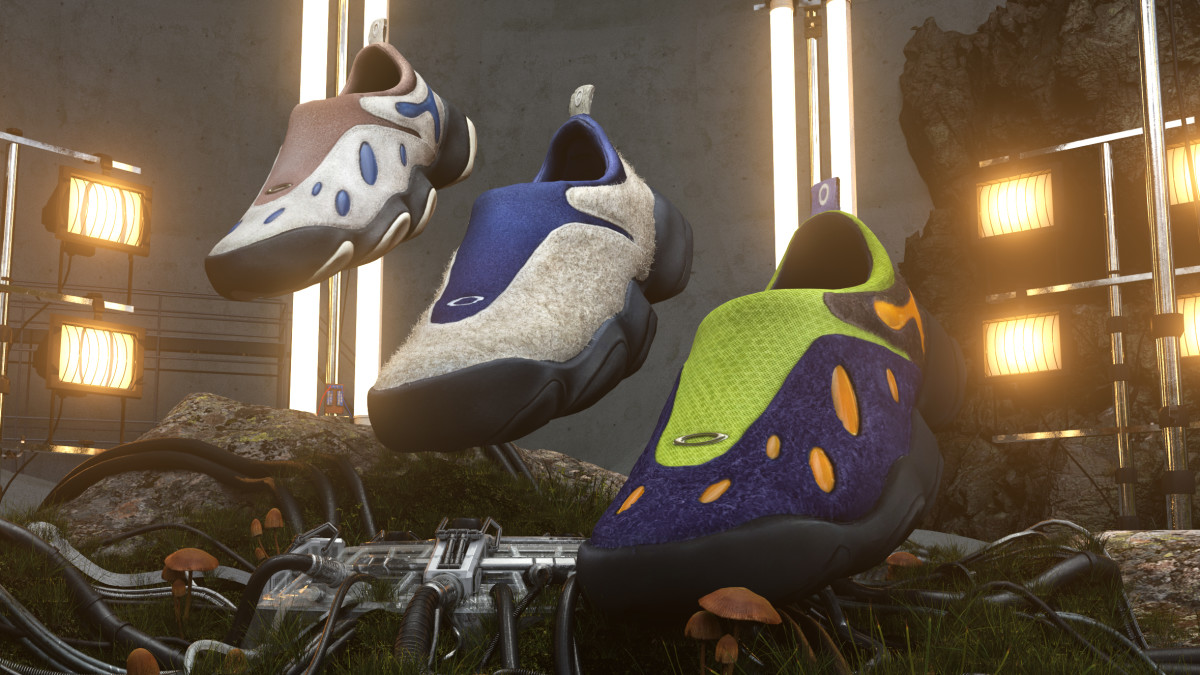 Interview: Oakley and Brain Dead are getting into sneakers together
Bringing back a shoe from years gone by is no mean feat. At the designer level, tasks such as finding hard-to-find archival models, recreating molds, and finding comparable materials can stop a retro project before it gets started. By the time the shoe finds its way into the hands of a nostalgic consumer, he's ready to take it apart with a magnifying glass to see how it matches the original. It can be a daunting process – there are several industry stories of retro sneakers being discontinued or significantly altered due to these limitations – but when brands are able to nail it, the juice is more than worth it.
For Oakley, which is known more for its eyewear than its shoes, there's less precedent for shoe comebacks. Re-issuing his Eye Jacket glasses (made famous by Michael Jordan) or the fan-favorite Frogskins is one thing. Recreating a shoe that's over two decades old is a whole different beast. Would a brand that isn't a major player in the sneaker space be able to do it right?
Enter Brain Dead, the Los Angeles-based clothing brand that founder Kyle Ng says operates more like an idea company than a product pusher. A longtime fan of the eyewear company, Ng had a particular affinity for the obscure Oakley Flesh, a slip-on shoe the brand launched in 2000. Although off the shelves for more than 20 years, the Flesh has managed to find its relevance with today's moodboard-driven social media consumption, appearing regularly on select Instagram accounts.
Initial discussions between Brain Dead and Oakley were about work on the eyewear, but plans changed after Francesco Milleri, CEO of Oakley's parent company, Luxottica, suggested that Ng's team work on the shoes. Then, when Ng and Brian Takumi, Vice President of Product Creation Catalyst at Oakley, began planning a Brain Dead x Oakley collaboration, they saw the potential for something bigger. Rather than a one-time collaboration, the two entities came together to launch the Oakley Factory Team, a reimagining of Oakley's experimental projects of the past seen through a futuristic lens.
The first launch from the Brain Dead-assisted Oakley factory team is the Flesh, which releases today in two colorways with updated design details for $165 each from wearebraindead.com. A third non-collaborative colorway will launch on May 3 for $155. Ahead of release, we caught up with Ng and Takumi to find out exactly what the Oakley Factory team is, what the flesh reissue process was like, and what we can expect later. The interview, slightly edited for clarity, appears below.