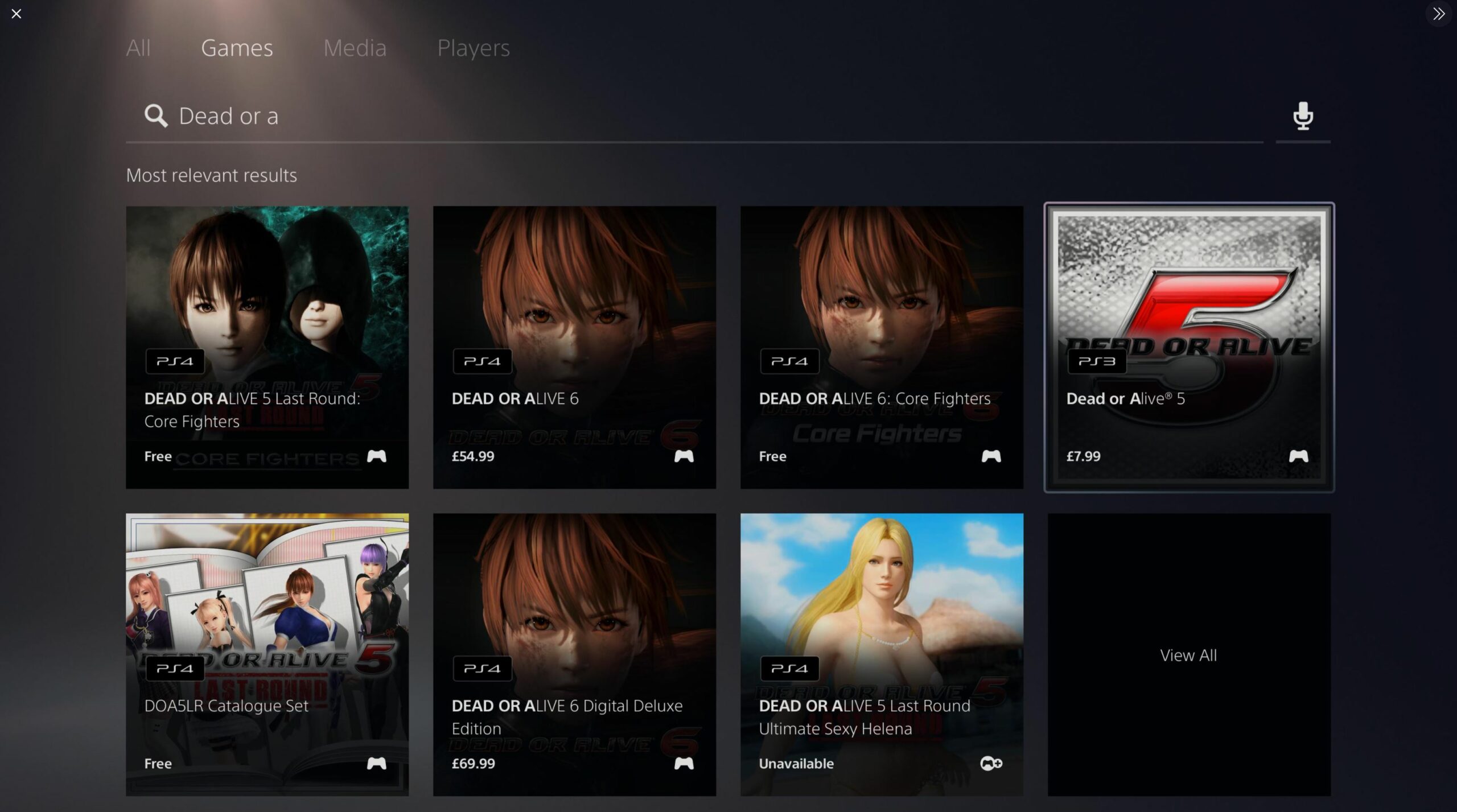 PS3 games have started appearing on the PS5 store
PlayStation 3 games have started appearing on the PlayStation 5 store, amid suggestions that Sony may unveil additional backwards compatibility support for the console.
When viewing a PS3 game on the PS5 store, the listing should direct the player to the PlayStation Now version of the game, however, Dead Or Alive 5 lists a price of £7.99.
Other users on social media have reported seeing similar listings for PS3 games Bejeweled and Prince of Persia The Forgotten Sands and The Two Thrones, each with their own purchase prices.
At the time of publication, users were unable to purchase a PS3 game from the PS5 store. The listings might be wrong, but it's worth noting that Dead Or Alive 5 on PS3 is not available on PlayStation Now in Europe.
The listings emerged following the discovery of a patent, filed by PS5 system architect Mark Cerny titled "backward compatibility through the use of a falsified clock and fine-grained frequency control" .
This naturally led many to speculate that Sony has finally developed a solution for older titles and may soon expand PS5 backwards compatibility support.
It also comes in the wake of a Bloomberg report from December, which claimed that a competing Xbox Game Pass service was being worked on by PlayStation.
According to documents seen by the publication, the new service is codenamed "Spartacus" and will combine the current PlayStation Plus and PlayStation Now services, phasing out the latter's branding. It's slated to launch on PS4 and PS5 this spring and be structured on three payout tiers.
The first tier would include existing PlayStation Plus benefits, such as online play and free monthly titles. The second would offer a large catalog of games, similar to Microsoft's Game Pass service. The third tier would add expanded demos, game streaming, and a library of classic PS1, PS2, PS3, and PSP games.
Sony has repeatedly stated that the Game Pass release model won't work for PlayStation, questioning the likelihood of it adopting a similar subscription release model as its competitor.
Speaking to GI.biz last September, SIE boss Jim Ryan claimed that a subscription-style model wouldn't be viable for PlayStation Studios, as it often sees its first-party game budgets reach "well over $100 million".
While it's been claimed that Xbox Game Pass doesn't yet have enough subscribers to make it profitable, Xbox boss Phil Spencer said last October that the company isn't considering raising the price. of service.