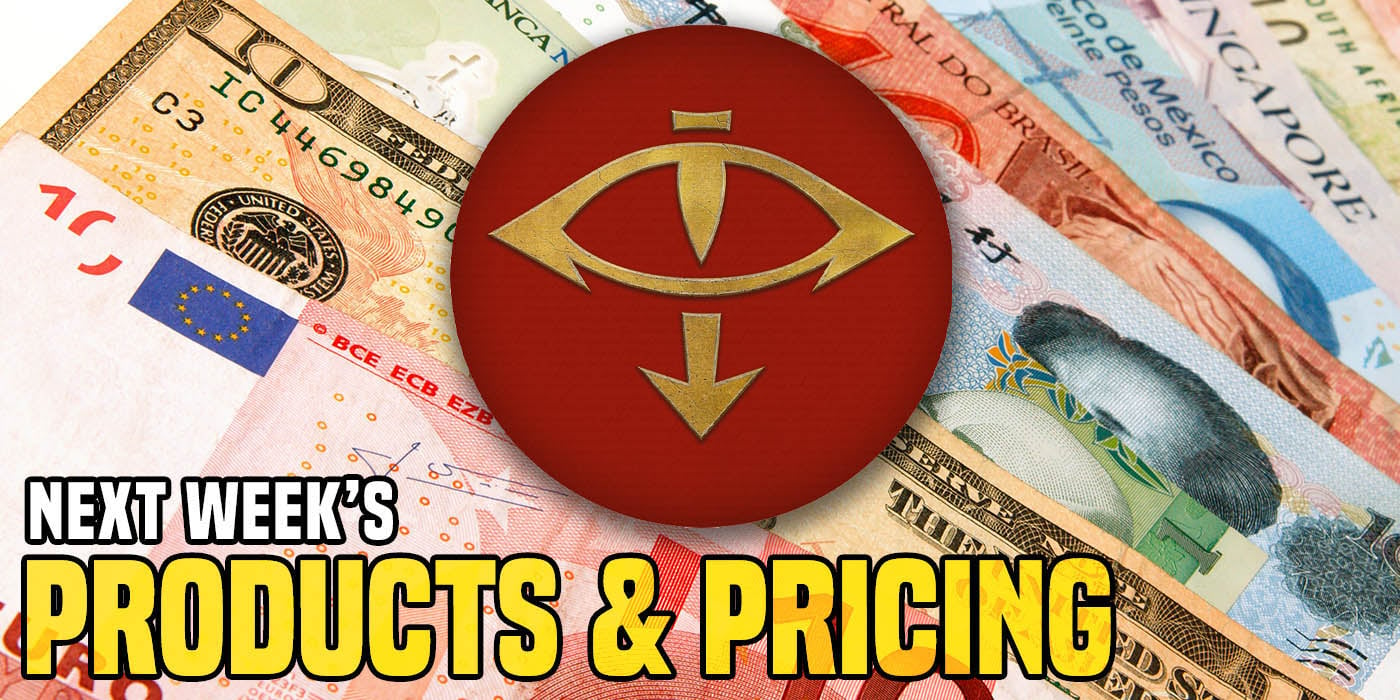 This week's Warhammer 40K products and prices CONFIRMED – Hello Predator!
We're heading to Grimdark and the Mortal Realms with a tidal wave of new kits and starter sets for several Warhammer games. Take a look at these prices.
It's a return to Grimdark with the Codex Chaos Daemons and the Horus Heresy! Then some Warhammer Underworlds goodies. Here are the latest versions.
All of these items are available for Pre-order September 10. The street date is September 17.
White Dwarf 480:
$11
€9 £6.99
"In the wake of Codex: Daemons of Chaos come these data cards. Inside the pack you will find 43 Stratagems, 25 Psychic Powers and 20 Warp Storm Effect Cards. These cards are the perfect way to harness the twisted powers of the Warp and bring ruin to the material realm.
Data Cards: Chaos Daemons:
$29
€22 £17


"Based on the classic Deimos Rhino STC, the Predator Battle Tank is versatile enough to handle anything the Dark Ages can throw at it. Choose from a Predator Cannon, Graviton Cannon, Gravis Laser Cannon or Macro Saker volkite as a turret mounted weapon and heavy bolters, heavy flamethrowers, volkite culverins or laser cannons on your sponsons, with a raft of optional swivel mounted weapons on top you will be able to take out all enemies. "
Predatory Battle Tank:
$70
€55 £40

Multi-melters & Plasma Cannons:
$42
€34 £26

Volkite Culverins & Las Cannons:
$42
€34 £26

"Finally for the Dark Ages, there are these reference cards. Keep track of your reactions, psychic powers, psychic weapons, and basic warlord traits in the heat of battle with these 24 cards.
Horus Heresy Reaction Cards:
$16.50
€13.25 £11

"A new warband enters the Nethermaze seeking to desecrate it with blood in the name of Khorne. They are a control-style warband that gain Blood Tithe tokens each time they cause or suffer injury, which she can then spend on unique actions.They come with their own Rivals deck, so you can play them directly, and come with universal cards that can be used by any Warhammer Underworlds warband.
Gorechosen of Dromm:
$42
€34 £26

Deck Rivals from the Depths of Death:
$29
€22 £17
This Deimos Predator will be mine!
Subscribe to our newsletter!
Get Tabletop, RPG, and Pop Culture news delivered straight to your inbox.
Dad, gamer, editor, pilot, Texan. All games all the time since middle school. I started BoLS Interactive in 2006. I've been a lifelong tabletop game and RPG enthusiast, and an Internet publisher working to entertain and inform my readers every day. I've been playing RPGs and tabletop games since the 1970s. I've been playing and covering Warhammer and Warhammer 40K for over 35 years.