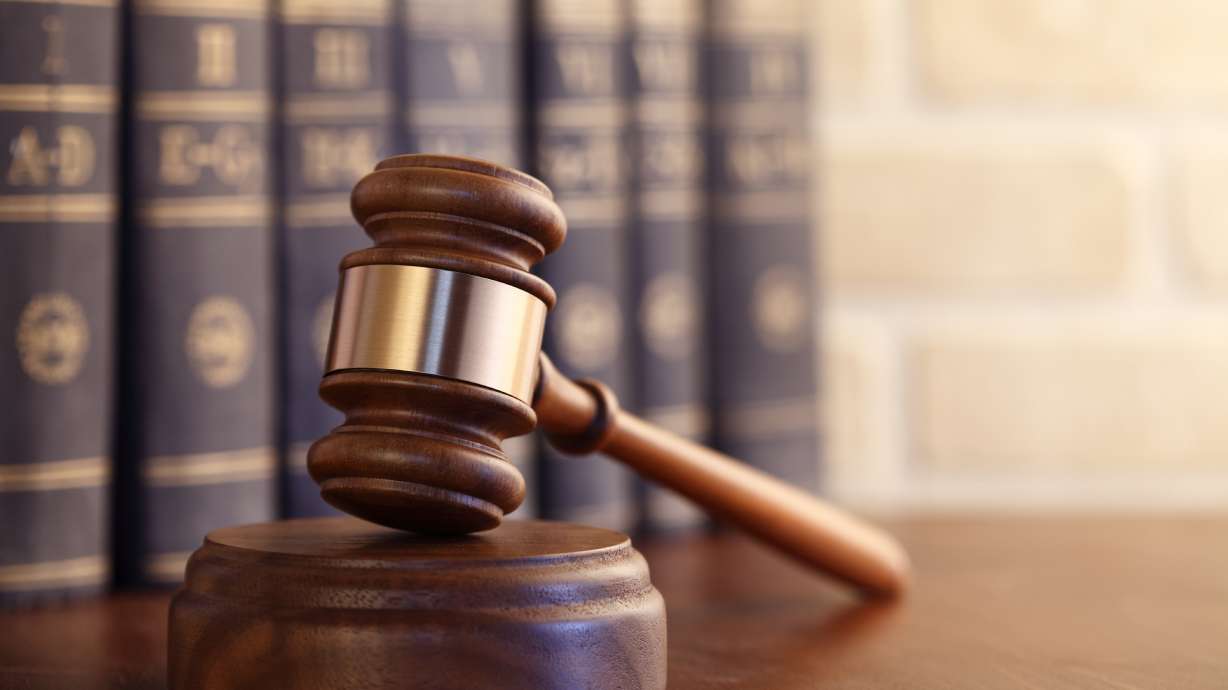 West Jordanian man charged after 4 armed robberies
A West Jordan man has been charged with four armed robberies in Salt Lake County this month. (Heliopix, Shutterstock)
Estimated reading time: 2-3 minutes
TAYLORSVILLE — A West Jordan man is facing criminal charges accusing him of committing four armed robberies to support a drug addiction.
David Converse Harris, 33, of West Jordan, was charged with four counts of aggravated robbery, a first-degree felony; failing to respond to an officer's stop signal, a third-degree felony; and failing to stop for the police, a Class A misdemeanor. One case was filed on Friday and three more on Monday.
The charging documents allege that Harris committed the following aggravated robberies in Salt Lake County this month:
On March 6, Harris drove to Maverik, 514 W. Meadow Brook Expressway, lifted his shirt to show the clerk the grip of a handgun while declaring, "Don't get me out of this," then robbed the store.
On March 9, Harris robbed Boost Mobile, 2075 S. 700 East, at gunpoint. His getaway car was found three days later in a grocery store parking lot at 1174 W. 700 North. Sarah Louiese Schoolcraft is accused of being the driver in the above two incidents and is listed as a co-accused in one of her cases.
On March 14, Harris robbed T-Mobile, 87 W. 3300 South, at gunpoint.
On March 16, Harris pulled a gun on two teenage employees of True Value Hardware, 4860 S. Redwood, and demanded money. Police, who were in the area, spotted Harris trying to get away from the store and began pursuing him. Officers managed to nail the tires of the vehicle Harris was driving, and it crashed into a pole near 800 E. Vine Street. Harris and a woman, later identified as Nicole Aamree Hogland, got out of the vehicle and ran. The police caught up with the two suspects and arrested them.
Officers recovered a "realistic black BB gun that was constructed of metal and was a facsimile of a Glock handgun" from the March 16 incident, according to a police booking affidavit. Harris admitted to using the Airsoft gun during the robbery so he could "get money for his meth and Xanax addiction," according to the charges. He also claimed that if he hadn't been caught, his plan was to flee to Oregon, according to police.
Hogland, 32, was charged with obstruction of justice, a second-degree felony; two counts of assaulting a police officer, a class A misdemeanor, and failure to disclose his identity, a class B misdemeanor.
×
Key words
Utah Police and CourtsSalt Lake CountyUtah
More stories that might interest you