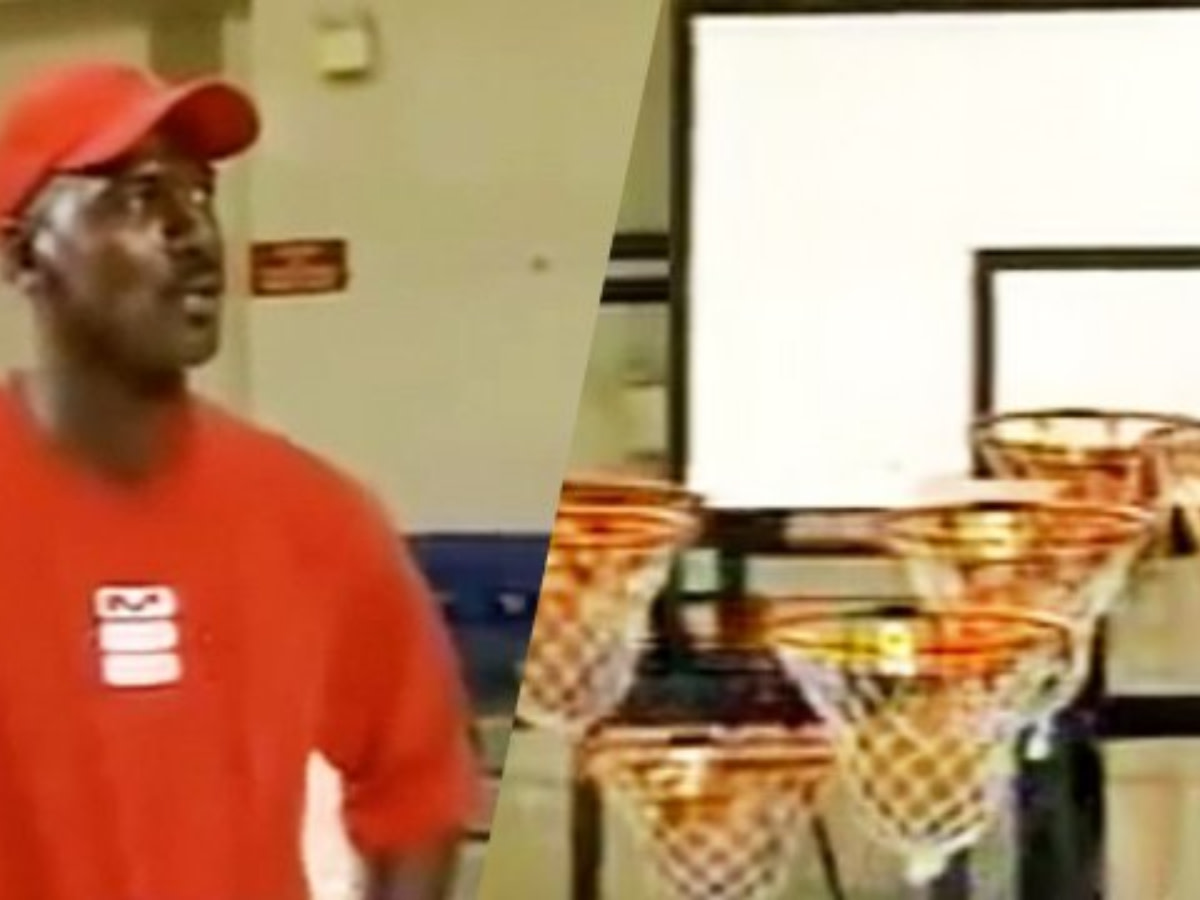 When Michael Jordan played and lost the bizarre Japanese game "9 Hoops"
Michael Jordan has never been afraid of challenges, whether difficult or strange. He showed that throughout his honored career in the NBA, and even after his retirement, Jordan never stopped.
MJ normally competed against other players and took on every challenge on the road, even betting with Chris Paul that he could do a series of shots without missing or that an entire camp would get free shoes.
Jordan did not lose this challenge, but long before that, the 6x NBA champion faced tough competition when he appeared on Japanese television. In case you didn't know, Japanese games are really curious, to say the least, and MJ learned it firsthand.
In 2000, His Airness appeared on Pro Sportsman, a Japanese show. He played '9 hoops', where he had to shoot nine different hoops. Jordan played two versions of it, one harder than the other.
For starters, these hoops are not normal; they are constantly moving around the back panel. This caused Jordan to miss nine of the 12 shots he attempted at the start.
The second, called "9 Hoops Hide", turned out to be better for MJ. The baskets do not move. Instead, they are placed in different positions and angles. He performed better in this second game, becoming the only person to beat 9 Hoops Hide.
After a big loss in Game 1, MJ probably took things personally and went for revenge. Things worked out for him as he won the second game and 200,000 yen ($ 2,450).
A year after appearing on the show, His Airness would return to the NBA, signing with the Washington Wizards, where he played for two seasons before retiring for a third and final time.